Diamond Painting Art is a relaxing, fun way to beat boredom and reduce stress basically Diamond Paintings are a form of mosaic art where you, apply shiny resins onto a canvas, similar to a paint-by-numbers concept, this craft requires no artistic skills and is a fun and relaxing way to create something beautiful.
Step 1:

Find a Dedicated Diamond Painting Art Table.

Step 2:

Unpack Canvas, tools, and diamond.

Step 3:

Familiarize Yourself with the Diamond Color Instructions.

Step 4:

Pick a Color to Start & Apply Wax to the Tip of your Diamond Pen.

Step 5:

Place Diamond in its Corresponding Square on the Canvas.

Step 6:

The process is really this easy, repeat these steps until you fill the colored diamond over all of their corresponding symbols on the chart and you will end up with an astonishing masterpiece.
1x Numbered high-quality canvas Rolled around a foam.
A pack of diamonds.
1x premium diamond drill pen too.
1x wax pad used to pick up diamonds with the diamond pen.
1x grooved organizing tray (shake lightly to sort your diamonds).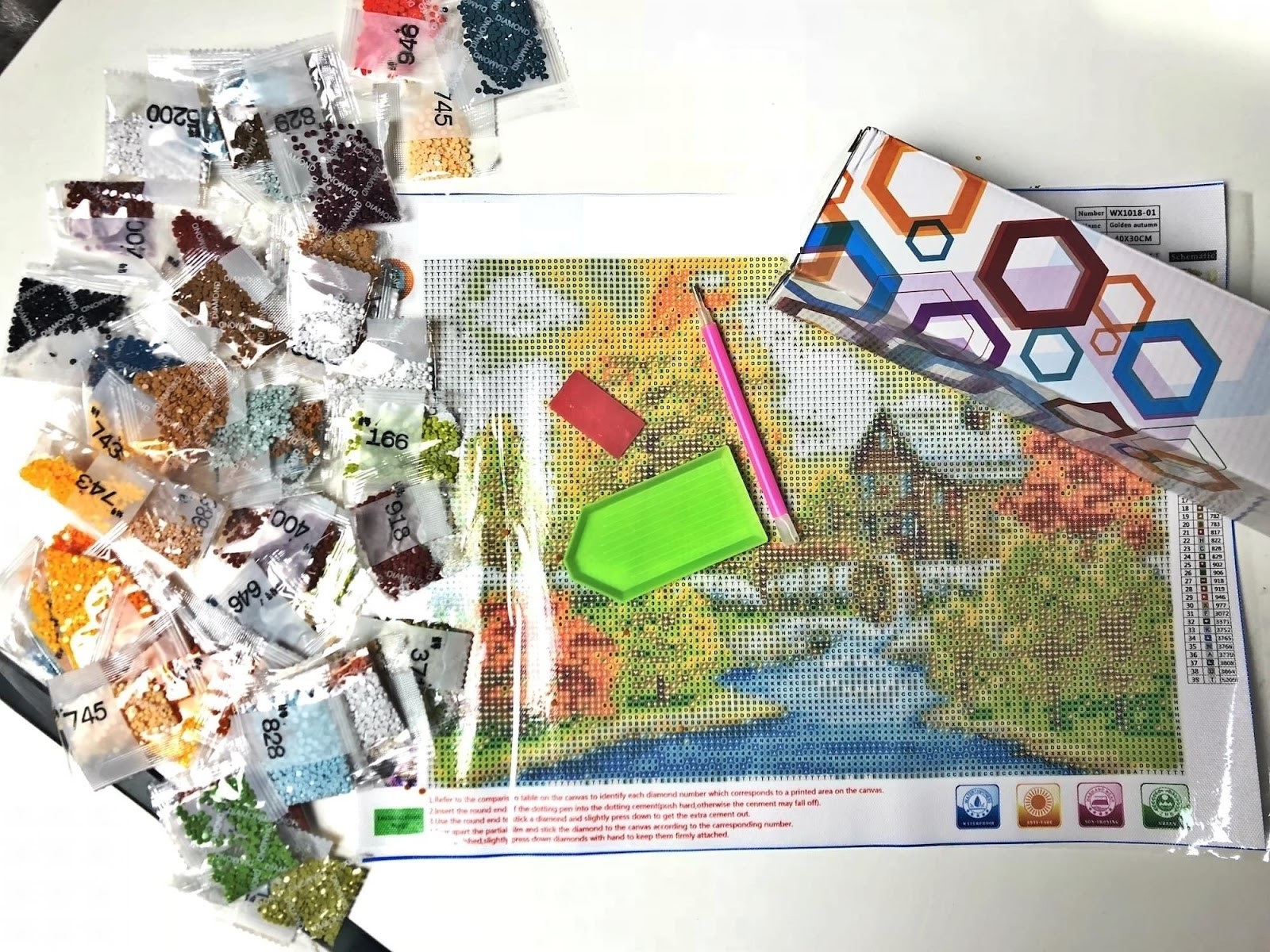 It's super relaxing: Diamond Painting doesn't require a complicated thought process. You don't have to solve problems or figure out tricky techniques as you do in some other crafts. But it does provide you with something to focus your attention on. It also allows you to use up some of that nervous energy you may have stored up if you're fighting anxiety.
Easy And Rewarding: Transforming tiny diamonds into a colorful masterpiece is incredibly rewarding. And since this project is easy enough for anyone to master, completing a piece can be achieved with very little effort for those who may tend to struggle with other arts and crafts.